ARTISTE
Maggie's wide variety of artwork has evolved with her throughout the years. Her esthetic is derived from her love of animals, 70's vintage and passion for travel. Her style of magical realism is seen throughout the many different subjects and series she has created since the beginning of her art journey.
Maggie is a Monmouth County native, which is where her art career began back in 2014. Her first public showing of her work began at Dive! in Sea Bright, where she had many shows and collaborations with local artists.
In 2017, Maggie applied to art shows in Texas and California and drove cross country to display her work. After three months of traveling the country, she came back with a lifetime of inspiration which is seen throughout a lot of her older works in the series "Desert Roots".
Maggie contributed to the surfboard arch for the first Sea Hear Now in Asbury in 2018 and created a mural of the B52's with sea creature heads in 2019.
She now resides in Folly Beach, South Carolina where she continues to paint and find inspiration in her new southern charm surroundings.
Although she no longer lives in NJ, you can still visit her murals at the Ocean House in Sea Bright and Sammi's Street food in Asbury, a collab with Julian Mitchell.

In Charleston, you can visit her mural of "Fiona" at the Charleston Pour House.
For questions and discussions for commissioned pieces and murals, email Maggie at maggelsart@gmail.com. All paintings are originals. If something is sold out on site- it is paint to order. Each piece is unique and made from the heart.
Shipping is not fully included in the final price of the sale items. There is a set price added in addition, but location of customer determines the additional cost. If you are local (Charleston) and it can be delivered, please email me before your purchase. Please allow up to 2 weeks for shipping. Shipping in the United States only. If you are out of the United States and would like to purchase a painting, please email for questions.
Check out this video on Charleston News for Pour House mural competition!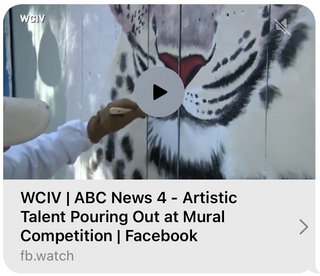 Check out my articles from the Asbury Park Press!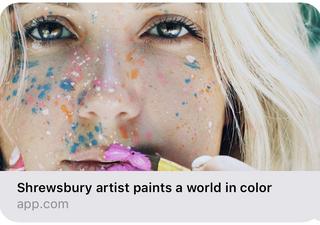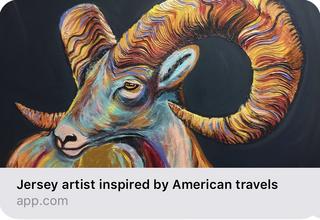 INSTAGRAM @maggels_